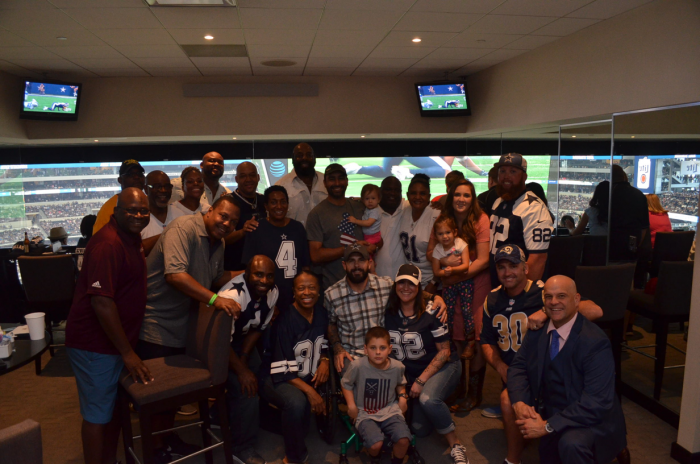 B.E.A.T. Sponsored 3 Wounded Warriors to Cowboy's Game
Rams vs Cowboys…
BEAT Sponsored 3 wounded warriors and their families to join them in a VIP SkyBox at Cowboys Stadium 1 October 2017. We had three Cowboy legends that came to hang out for the entire game. #72 -Ed "Too Tall" Jones, #26 – Kevin Smith and #67 – Everett McIver.
Wounded warriors are: Scott Palomino – US Air Force, Jeremy Breece – US Army, and Adam Troy – US Army.
There was also about 12 veterans that have served in the armed forces that were attending as well.