Business Enabled Acquisition & Technology (BEAT) is honored to be a Small Business Administration 8(a) Business Development Program firm effective December 2017.
Our No. 1 priority is building lasting relationships based on earned trust, unyielding commitment to strong moral principles, and demonstrated performance-based outcomes.
Headquartered in San Antonio, Texas, BEAT is a global business, healthcare, and information technology solutions provider with experience supporting the Department of Defense, Federal agencies, commercial industry and nonprofit organizations.
Founded in 2008, BEAT delivers tailored solutions for client organizations that generate results. Driven by our award-winning experience and applying industry best practices and programmatic discipline, BEAT provides effective solutions "on time" and within budget through our successful, highly qualified, and motivated teams.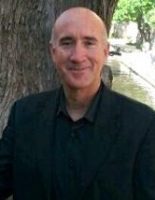 Matt Benavides started his professional career in the acquisition and contracting field with the Federal Government at Kelly AFB TX. Serving in several key positions in contracting spanning over 25 years, Matt held positions in contracting, acquisition, human resources, training, and management within the Air Force Civilian acquisition corps. Matt's work in Washington DC as Deputy Director of Air Force Small Business and in Montgomery, AL as Director of Contracting were the springboard for his current position as Owner, President, and CEO of  BEAT LLC.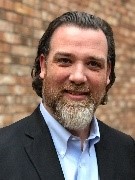 Albert Dickson brings over 20 years of IT experience in the Defense arena, including over a decade of experience supporting the Military Health System. Most recently, Albert served as the Chief of Engineering, Design, and Deployment for the Defense Health Agency, where he was responsible for the planning and implementation of the MHS IT Infrastructure Consolidation Plan, a multi-billion dollar effort to bring the MHS under a single IT Enterprise. A visionary leader known for his ability to solve extremely large scale and complex financial and technical problems, Albert is an ITIL v3 Expert and a graduate of the University of Pennsylvania. As the Chief Operating Officer of BEAT LLC, Albert is responsible for stakeholder management, accounting, planning, budget development, contract negotiations, human capital resourcing, and operational support activities.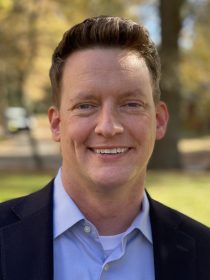 Matt Williams started his professional career in the US Army after being commissioned as a Medical Service Corps Officer from the United States Military Academy at West Point.  Serving in several key positions in the US Army Medical Command and in business consulting services organizations, Matt has led multidisciplinary teams supporting financial, information technology, and software development programs.  Matt has a Masters of Business Administration from Cameron University and brings professional certifications in project management, cybersecurity, and software development.  As the Chief Growth Officer of BEAT LLC, Matt is responsible for BEAT's growth strategy, planning and budget development, and bid and proposal engagement.