BEAT LLC's contract vehicles are in place and ready to use by government agencies. Contract vehicles such as Indefinite Delivery Indefinite Quantity (IDIQ) contracts, give us the flexibility to respond to your organization's requirements quickly and efficiently.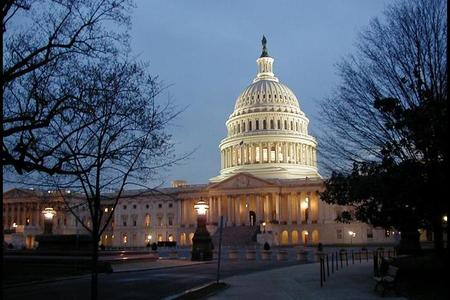 GSA 8(a) STARS III GWAC (47QTCB21D0301)
The 8(a) Streamlined Technology Acquisition Resource for Services (STARS) III Governmentwide Acquisition Contract (GWAC) – a/k/a "STARS III", is a Multiple Award, Indefinite-Delivery, Indefinite-Quantity (MA-IDIQ) contract to provide information technology (IT) services and IT services-based solutions which may include the integration of ancillary support which is necessary and integral to the IT services being acquired. STARS III Master Contract awards are reserved exclusively for qualifying Small Business Administration (SBA) certified 8(a) prime contractors with competitive prices.
The contract duration is from July 2, 2021 through July 1, 2029.
Contract Number:  47QTCB21D0301
DUNS:  820498976  /  CAGE Code:  5KW79 /  UEI:  U3QJUBM7ZFA6
Contract Program Manager:  Sarah Chekroun (sarah.chekroun@beatllc.com / 843-991-7147)
For more information, please visit the 8(a) STARS III GWAC website: www.gsa.gov/s3
SeaPort-NxG (N00178-19-D-7239)
BEAT LLC is a prime contract vendor under NAVSEA's Seaport-NxG Multiple Award Contract (MAC) vehicle. Seaport-NxG is the Navy's electronic platform for acquiring engineering, technical, programmatic, and professional support services. Customer commands that will be supported on Seaport-NxG include, but are not limited to: The Navy Systems Commands (NAVSEA, NAVAIR, SPAWAR, NAVFAC, and NAVSUP), the Office of Naval Research, Military Sealift Command, United States Marine Corps, and all Navy Program Executive Offices, Directorates, and field activities. Since nearly 85% of its contract–holders are small businesses, the Seaport-NxG approach to acquiring services provides opportunity that fuels the Nation's engine of job growth. 
BEAT LLC is proud to be a part of the SeaPort-NxG Team and we are committed to providing the US Navy and Marine Corps the highest quality services, in the most efficient and effective manner. The contract period of performance is 1/02/2019 through 1/01/2029.
GSA Schedule MAS (GS-35F-052CA)
The MAS Schedule was established by GSA in an effort to modernize and simplify the buying and selling experience by consolidating 24 legacy Multiple Award Schedules into one single Schedule. BEAT's MAS Schedule grants agencies direct access to IT Professional Services, Health Information Technology Services, Cloud and Cloud-Related IT Professional Services, Highly Adaptive Cybersecurity Services (HACS), IT Products, Ancillary Supplies and Services, and Order-Level Materials (OLM).
NIWC Atlantic Programmatic, Engineering and Logistics Support 8(a) Incubator MAC (N65236-20-D-4805)
BEAT is a prime contractor under Naval Information Warfare Center (NIWC) Atlantic Programmatic, Engineering and Logistics Support 8(a) Incubator Multiple Award Contract (MAC). The scope of this contract covers the entire spectrum of non-inherently governmental services and solutions (equipment and services) associated with the full system lifecycle support, including research, development, test, evaluation, maintenance, production, and fielding of sustainable, secure, survivable, and interoperable Command, Control, Communications, Computers, Combat Systems, Intelligence, Surveillance, Reconnaissance (C5ISR), Information Operations, Enterprise Information Services (EIS), and Space capabilities. Additional support requires Program Management, Financial Management, and DoD Acquisition Life Cycle expertise and experience. The contract period of performance is 25 September 2020 through 22 September 2025 with a total value of $125,800,000.00.
Opportunities Available on sam.gov
BEAT LLC can bid on all unrestricted, Total Small Business, and 8(a) set aside requirements posted to sam.gov.
BEAT LLC has established teaming arrangements with prime contract holders on the following vehicles: